Come out and join us at Running Away Multisport in Deerfield for a Day with Danny Abshire, co-founder and designer at Newton Running!
Running Away – Deerfield Events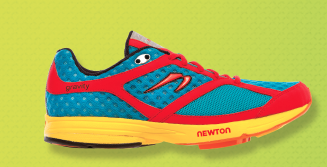 On Saturday, February 23rd, begin your day with a Fun Run at Running Away then stick around for a form clinic with Danny Abshire from Newton Running. There will be three clinics throughout the day at 10am, 12pm and 3pm. Enjoy FREE shoes and other giveaways at each of the clinics.
The clinic begins at 8:30am at our Deerfield, IL store located at:
800 Waukegan Rd. Deerfield, IL 60015
Give us a call to reserve a spot 847-945-2929
Stay involved with the Chicago running community by joining Running Away for some of our other store events coming up! Join us for Fun Runs every Tuesday and Saturday morning! We are always mixing up speeds and distances, all runners are welcome no matter what your experience level may be.
Tuesdays – 9:30 AM
Saturdays – 8:30 AM
*Special Fun Run on March 23rd hosted by North Face.
Running Away – Clybourn Events
February 19th: Marathon Registration at 12PM and a Ragnar meeting at 6:30PM (for our ambitious runners)
February 21st: Stop by and meet Angela with Spark Multisport to learn more about race training programs.
February 26th: Movie Night at 8:30PM! Watch Airplane while enjoying some cold drinks and tasty pizza.
Fun Runs every Tuesday and Thursday nights:
Tuesday – 6:30 PM
Thursday – 6:30 PM – It's Ladies Night!
Stay tuned for more information on our Running Away Bike Group starting in mid March. For more information about Chicago cycling stop by the store and chat to our in-the-know employees or check out Scott's Blog.
The Running Away Clybourn Store is located at 2219 N Clybourn Ave, Chicago, IL or call 773-395-2929.